A book review of the TALES FROM THE UNDERHIVE by various.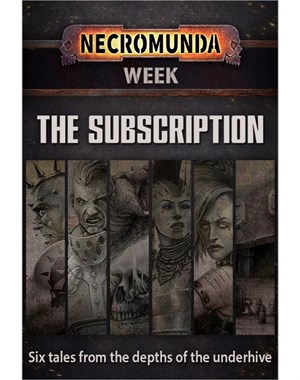 Books in the series:
Death's Head by Josh Reynolds
Burned by Darius Hinks
Emp-Rah's Eye by Guy Haley
Scar Crossed by Nick Kyme
Once a Stimm Queen by Robbie MacNiven
Dirty Dealings by Rachel Harrison
As this is a series of short stories I've decided to review them as an overall block instead of one by one. With the range of authors and styles presented there's a little bit for everyone and each author puts their own twist on the grim gloomy world of the Underhive of Necromunda. The toxic, radioactive industrial wasteland that exists beneath the great industrial machines and megacity of the Hive above. These stories focus on short adventures by gangers as they attempt to survive within this hostile environment. Showing how some prevail and some fail against betrayal, cunning traps, the twists of fate and of love, the lust for greed and to escape and more.
As each one is short they take only around 10-20mins or so (on average) to read and thus present a neat bit of flavour to the Underhive. You don't need much background to get into them, just a general awareness of the dark gritty world; yet if you know more you can see some of the links to the greater Warhammer 40K world. Each of these stories also follows a different gang, giving you a taste of the difference between the primitive Ratskins, the light and agile Eschers and the heavy, stim heavy Goliaths and others.
I found these enjoyable and a nice quick read and more than worth their price. That they are easy to get into without much background awareness makes them an ideal item for those new to the setting and for long time fans.
Buy now on Black Library as a set of 6 with one free
Also on sale as individual stories and on Amazon Kindle store.